Welcome! At first, this website existed to augment research presented at conferences. It has grown to include audio and video performance samples, information for students and of course recent research activities. If you are viewing this website from a mobile device, it is easiest to navigate  from the top of each page to locate information. Please contact me if you have any questions or comments! However, note that due to overwhelming demand, I do not respond to "Tell me about my instrument" emails. This type of request is available through my online marketplace at Square. 
---
I am excited to announce that I have accepted an offer to become the next ITEA Historian. Watch for articles in the Journal and further updates on the web!

---
---

March 23


Allen Philharmonic Orchestra

, Allen, Texas

April 21


Easter Sunday - New World Presbyterian - Arlington, TX with DFW Brass

May 24-June 1

International Tuba Euphonium Conference, University of Iowa, Iowa, City


 

 

 

 

 

 
 
 
 
 
 
 
 
 
 
 
PRIVATE LESSONS
If you are looking to sign your child up for private lessons, please follow the links below! Thanks!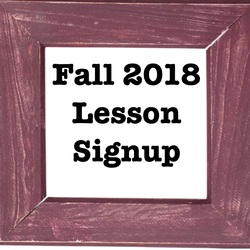 ---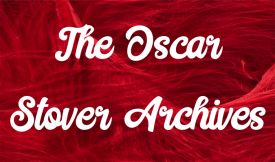 August 2018

Rockwall-Heath HS Band Camp

August 2018

Forney HS Band Camp

August 2018

Frisco Lone Star Band Camp

July 24, 2018

AETYB Performance, Royal Conservatory of Music, Madrid, Spain

July 4, 2018

 

Rapid City Municipal Band, 100th Anniversary Performance

We're back online! Issues from a database server upgrade caused a brief outage of the website. A few pages have been restricted. We'll be moving to a new platform in 2020. 
Due to the retirement of Concrete 5.6, upgrades on the website will be limited until the new site is up summer 2019. 
The Fall 2018 lesson signup form is linked on the left. You can also contact your band director to signup for lessons.
Students at A&M Commerce should register for lessons through the Music Office.
Pictures from Madrid have been added to both sliders above and throughout the website. New Holton pictures have been posted on the Catalogs page.
Videos from the recital in Madrid are posted below!
---
Above: Tanto Mar and In-Out by Daniel Schvetz, from Moderato Tangabile. Ken Drobnak, tuba; Omar, Piano. July 24, 2018 at the Royal Conservatory of Music in Madrid, Spain.

Above: How Beautiful by Barbara York, Ken Drobnak, tuba; Omar, Piano. July 24, 2018 at the Royal Conservatory of Music in Madrid, Spain.

Above: Capriccio by Mike Forbes. Ken Drobnak, Tuba and Omar, Piano. AETYB Festival at the Royal Conservatory of Music in Madrid, Spain. July 24, 2018.
Above: Opposites Attract from The Second Blind Date by James Grant. On the 2019 Falcone Tuba Artist Preliminary Round List. Performed in 2017 at the South Central Regional Tuba Euphonium Conference.
There will be many references to NMM on this website, which refers to the National Music Museum in Vermillion, South Dakota. If you have any interest in the history of musical instruments, I encourage you to click on the link to their webpage below and learn about one of the finest institutions of its kind, anywhere. 
Videos moved to new server:
1979-1980 (6 plays); 1983-1984 (new); 1984-1985 (new); 1980-1981 (new); 1981-1982 (new); 1957 MSU Charting (1 play); 1985-6 (new); 1987-1988 (new);